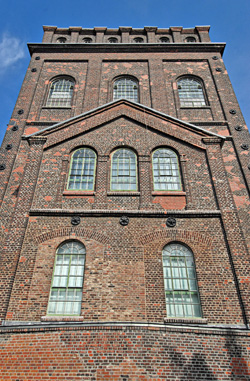 TThe Department of History offers a two-subject (2-Fach) Bachelor's program as well as a 2-Fach and a 1-Fach Master's programme.The Bochum-Tours course (in the bachelor's and master's degree programs) is aimed at students who wish to take the "Licence" in France at the same time as graduating in Germany. In addition, there are other international and interdisciplinary programs in which the subject history is involved and finally the PhD-programs.
The study of history is modularized. As a rule, the courses of a module must be taken and successfully completed within one semester; otherwise the entire module must be repeated.
Students of History, like all students in the 2-Fach Bachelor's programme, must choose one of eight profiles in the Optional Studies, which is designed to impart further key competences such as language skills, communication, moderation skills, organisational talent and teamwork skills in addition to the subject studies.

Enter the Optional Studies